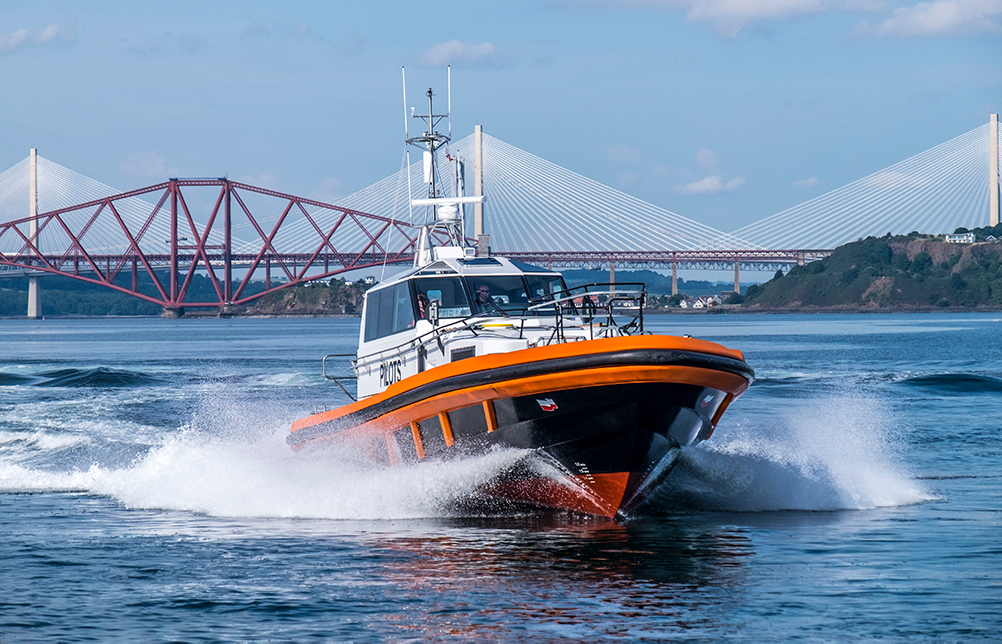 Forth Ports' new state-of-the-art pilot boat - the Forth Puma - next to the three Forth Bridg
es.
Year: 2018
Location: Firth of Forth, Scotland
Description: The Forth Puma works on the River Forth which is one of the largest and busiest waterways in the UK with over 3000 vessels navigating in the estuary. The pilot boats on the Forth are traditionally named after big cats and the Forth Puma joins the fleet with Forth Leopard and Forth Tiger. She was named at an official naming ceremony in July 2018. The pilot boat was designed in Scotland by Carmac Design and was built in Wales by Holyhead Marine. The pilot boat is 16 metres long and is one of the most advanced boats in operation. It is the latest evolution of a proven pilot vessel design which is used worldwide.
Credit: Devlin Photo Ltd
< Return to all entries