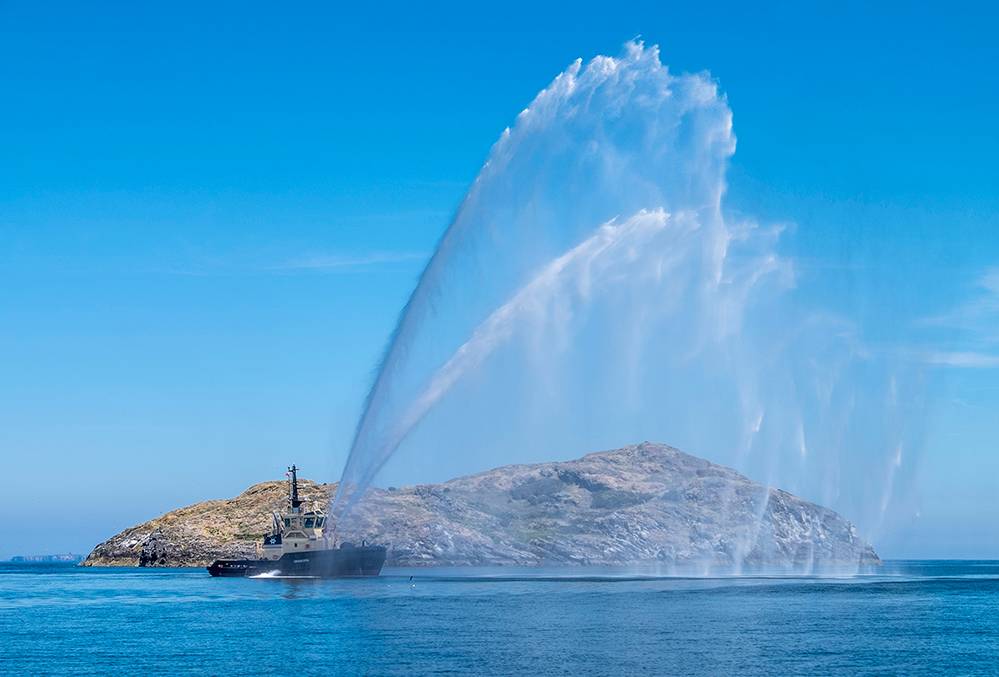 Forth Ports' new multimillion pound tug boat next to her namesake island, the Craigleith, on the Firth of Forth.
Year: 2018
Location: Firth of Forth, Scotland
Description: Forth Ports officially welcomed the arrival of a powerful Sanmar tug into its Forth Estuary Towage fleet in July 2018. The tug was built by leading ship builder Sanmar, is 28 metres long with two engines producing 2,700 brake horsepower and a bollard pull of 70 tonnes. It also has fire-fighting capabilities. Tugs are work horses and have a long life span which can last decades and this new tug demonstrates the latest technology and significantly enhances the overall towage capability across the Forth Estuary.
A naming ceremony was held at the Leith Cruise Terminal in July 2018. The tug is called Craigleith, following a tradition of the tugs on the Forth being named after islands in the estuary. The Craigleith joins the Fidra, Seal Carr and Oxcar tugs already in service.
Credit: Devlin Photo Ltd
< Return to all entries