POST-EVENT DEEP DIVE
The panel from the Forecasts from the Procurement Executive Group gave a recap from their Main Stage presentation at Breakbulk Americas 2019.

Panelists included Carl Newton, Vice President Supply Chain, Wood; Kent Danforth, S&B Engineers; Jay Pendergrass, Vice President Supply Chain, Fluor Corporation; Randy Dentinger, Senior Procurement Manager, Kiewit Corporation.

Energy Transition to Impact Supply Chain with Carl Newton, Wood



EPCs Offer a Bright Future with Kent Danforth, S&B Engineers
It's a Buyer's Market with Jay Pendergrass, Fluor
Middle Class Growth Shapes Future Projects with Randy Dentinger, Kiewit
---
Welcome to our fourth Deep Dive, an ongoing series to prepare for featured sessions and workshops at Breakbulk Americas 2019, Oct. 8-10 in Houston.
This week it's all about the
Procurement Executive Group (PEG)
who will present the Breakbulk & Project Cargo Market Outlook on Oct. 9 from 11:00 – 12:15 at Breakbulk Americas. PEG is made up of procurement specialists from 16 of America's (and the world's) top EPCs (see below), who are involved in billions of dollars' worth of projects. Nowhere else will you find a working group with so much knowledge and insight into the project market—plan to attend Breakbulk Americas to tap into this exclusive resource.
Click on each post to learn more and register now using promo code BBAMDEEPDIVE for 25% off your ticket!
---
A Breakbulk Americas Exclusive: Meet the Procurement Executives Group (PEG)
Who is PEG? A group of 16 U.S.-based EPCs with 1,000+ employees, represented in the group by senior management level procurement personnel. In other words, the people you're looking to meet for new business.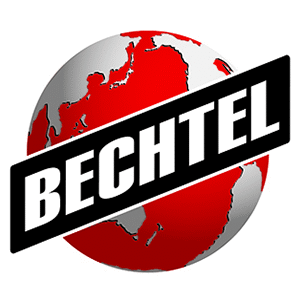 ---
S&B's Kent Danforth Introduces PEG
Continuing our Deep Dive into the world of EPC procurement, we spoke with Kent Danforth at S&B Engineers & Constructors. Danforth, a member of the Procurement Executives Group (PEG), who will be part of the panel at Breakbulk Americas where PEG will share its project cargo outlook. Here he gives us a preview of what's ahead.
---
EPC Outlook for Oil & Gas Projects with Bechtel
This Deep Dive comes from Ed Gore from PEG member Bechtel who was the keynote speaker for the EPC Outlook for Oil & Gas Projects session at Breakbulk Americas 2017.
This is the kind of EPC insight you can look forward to at Breakbulk Americas where the Procurement Executives Group (PEG)—representing 16 of America's top EPCs—will present its project cargo outlook.
---
Designing for LNG Export with Clinton Purnell, Burns & McDonnell
This Deep Dive segment comes from Clinton Purnell at Burns & McDonnell, one of 16 EPCs who belong to the Procurement Executive Group. PEG will present its Project Cargo Market Outlook at Breakbulk Americas—a Breakbulk exclusive you won't want to miss.
Here, Purnell gives an overview of what is happening in the LNG market within the Americas, a topic that will also be covered at the event.
---
McDermott's Central Vision - How Two EPC Giants Became One
Breakbulk Magazine takes an in-depth look at how two massive EPC companies became one 32,000-employee-strong energy-industry behemoth, part of this week's Deep Dive into the world of EPCs in preparation for the featured session at Breakbulk Americas: Project Cargo Market Outlook by the Procurement Executives Group (PEG). McDermott is one of 16 leading EPCs that are members of PEG.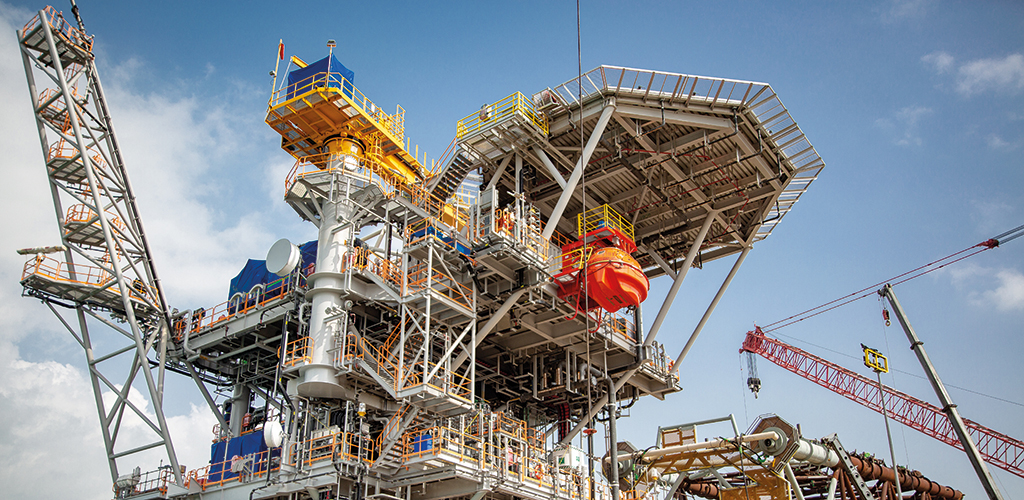 Effortless? Not on your life, but hard work has made the transition seem so.

Taking two massive companies and weaving them together into a 32,000-employee-strong energy-industry engineering, procurement and construction company behemoth is the task of a lifetime.

Almost a year into the McDermott combination with CB&I, a seemingly non-stop stream of new contract announcements is indicative of how the outside world perceives the transition's success.

The top executive at Houston-based McDermott International Inc. appears pleased.

"Fundamentally, McDermott is a different company today – we are a larger, technology-led integrated company with a formidable presence in the offshore and onshore energy markets," said David Dickson, McDermott's president and CEO, during calls with analysts on Feb. 25. "We are confident in our future as a combined company, and that confidence continues to be validated by the solid performance of the vast majority of our offshore and onshore portfolio and a rebounding market that we believe will allow our company to grow," Dickson said.

"Our customers have tremendous confidence in us. More importantly, though, they trust McDermott and – based on that trust – choose our standard of excellence in execution to deliver on their respective needs," he said.
"Every client is unique — as are their projects. We have identified a number of best practices that enhance the overall execution of any given project under our stewardship. For instance, being involved in the pre-front end engineering design and front-end engineering design (FEED) studies has tremendous advantages to a project, enabling the engineering, procurement and construction contractor to bring current execution know-how into the development of the project as early as possible, and ensure the engineering incorporates this know-how," Dickson said to Breakbulk.

McDermott may be winning new awards that neither company would have won independently. For example, it was awarded a contract from Bayport Polymers LLC, a joint venture of Total Petrochemicals & Refining USA, Inc. and Novealis Holdings LLC (itself a joint venture of Borealis AG and NOVA Chemicals Inc.), for a high-density polyethylene plant, the Borstar Bay3 Project in Bayport, Texas. McDermott will bring modularization expertise to the project, while utilizing its Altamira fabrication yard nearby in Mexico. The compounded strengths, it's claimed, will reinforce schedule certainty and reduce client risk.

Getting its Culture Right

McDermott International has sought to unify the organization through a single collaborative culture, one that seizes opportunities and converts them into success.

Using somewhat of a bottom-up process – to create a level of goodwill sufficient to override disparate interests and pull together a cohesive whole – McDermott employed a series of cultural summits. Employees from every level, and from every region of the world participated, resulting in a new corporate vision and set of values to guide success. Essentially, the employees shaped the culture.

Clearly prioritizing the employee experience during a merger is half the battle.

The company's new purpose statement is: "We proudly create and deliver complete, innovative solutions as the trusted global partner, enabling our customers to maximize the potential of natural resources." Solutions for complex projects from "concept to commission," as the company likes to say, is McDermott's métier.

While some of McDermott's newly articulated values are somewhat ubiquitous – Integrity, Well-being and Commitment – they are spiced up with a "Go Beyond" mindset (seeking courageous and creative solutions) and a "One Team" approach (which sees everyone in the company as equally important). Combined, these values are meant to strengthen every aspect of its business so that McDermott can offer exceptional solutions.

Spanning Land and Sea

McDermott International designs and constructs infrastructure and technology solutions all along the big-energy chain.

Prior to the corporate combination in May 2018, McDermott was doing mostly offshore work and CB&I focused on onshore work. Combined, operations now span land and sea, blanketing the world. With strengths already proving highly complementary – such as McDermott's modularization abilities and CB&I's proprietary technologies – the new McDermott is kitted out with enhanced capabilities. It operates in 54 countries, and it employs diverse resources including a fleet of specialty marine construction vessels and fabrication facilities.
In the energy industry, even top-tier companies must continuously hone their craft and present best solutions to earn contracts. McDermott aims to differentiate itself in technology, customer relationships, culture and geographic footprint.

Two key areas distinguish McDermott from its competitors, according to Dickson. The first area is that, as a combined company, McDermott now offers services across the project life cycle. Besides performing the traditional EPC services such as front-end engineering and design, engineering, construction and close out, it can also perform specialized life cycle offerings such as technology, permitting, procurement and fabrication. Another unique advantage is that it can perform almost all of this work in-house.

Full vertical integration offers a second set of important advantages to clients. Each functional strength, from technology to engineering to construction, is intertwined with the next. McDermott's engineering experience, for example, is shaped by its practical knowledge of construction and installation. This may give clients a level of comfort; when McDermott designs something, implementation cost and schedule constraints have already been considered.

There can be knowledge-based advantages, scale-economy advantages, and technology-led advantages related to vertical integration. These advantages help McDermott "create and deliver complete, innovative solutions as the trusted global partner, enabling customers to maximize the potential of natural resources," according to Stuart Spence, McDermott's chief financial officer, speaking at the Scotia Howard Weil Energy Conference March 25 in New Orleans.

Talking Technology

Technology is particularly important to McDermott's energy clients. McDermott's Lummus Technology is a leading licensor of proprietary petrochemical, refining, gasification and gas processing technologies, and a supplier of proprietary catalysts and related engineering, Spence said. The company has had about US$8 billion in petrochemical and refining pull-through success in the past five years resulting from licensing sales, and anticipates significant on-shore pull-through potential based on its revenue opportunity pipeline, he added.

In fact, during his presentation Spence reported that as of the fourth quarter 2018, McDermott had US$93.1 billion in its revenue opportunity pipeline – the highest revenue opportunity pipeline in McDermott company history. The strength is in part due to recovery in offshore and subsea, LNG and downstream markets.

Lummus Technology has about 120 licensed technologies, and more than 3,000 patents and patent applications and trademarks, according to Spence. Roughly 40 percent of the world's ethylene is produced under licenses from Lummus. In the long term, Spence said, the Lummus Technology "business segment is expected to house all the technology that underpins McDermott's business."

To build scale, which can result in economies, to diversify downstream and onshore, which opens up markets, and to acquire a well-respected technology portfolio, addressing increasing tech demand, the corporate combination made sense.

Mergers are often about building capability, but there is always some cost-cutting, especially of redundant resources or underperforming sectors. In McDermott's case, there was an initial target of US$350 million in savings.

Dickson said to Breakbulk: "Our savings from CPI proceeded at a rapid pace that exceeded our original expectations … we ended up raising our targeted savings to US$475 million. We have successfully completed our integration efforts and achieved the full actioning of US$475 million of annualized cost synergies from the CPI program.

"The cost savings were focused on reducing selling, general and administrative costs in back office support, systems and applications, and reducing the costs of operations in our supply chain and on operations and projects. Our largest savings of US$195 million were achieved in our supply chain area by: consolidated buying power to negotiate improved pricing or rebates with suppliers; improved category management and strategic sourcing; and negotiated improved subcontract pricing with providers based on volume," he said.

"As a result of our transformation, the company more than doubled its 2018 backlog, revenue and new orders to US$10.9 billion, US$6.7 billion and US$5.6 billion, respectively, as compared to 2017," Dickson said.

To help the transition and integration with CB&I along, the leadership team was installed quickly, the new work environment and culture rolled out within the first year (reinforcing goals, attitudes and performance), and business development and project execution carried on as usual, perhaps with renewed motivation.

Changes Large and Small

The combination has created an integrated EPC to compete for the world's most challenging offshore and onshore projects – one whose global fabrication facilities allow it to modularize projects which helps meet deadlines and control costs.

The combination has also given McDermott's global workforce substantial in-house engineering, fabrication and construction experience as compared with many competitors.

Dickson said to Breakbulk: "Another way to create value is to use modularization to build the key components of a project at our fabrication yards around the world.

"The key to a successful approach is to determine the extent and scope of modular execution through early detailed evaluation of key aspects of each project which includes safety, schedule, worker density, craft cost, site congestion and constraints, weather impacts, environmental and social risk mitigation, shipping constraints, location, and cost of installation, regional productivity, craft availability, and local content requirements. By doing our quantitative analysis at this level and detail during the early development phase, we can reduce risk and improve cost and schedule certainty for the project, which is the key advantage of modularization," Dickson explained.

Last year, McDermott completed a comprehensive strategic review of its portfolio and determined that its storage tank business and its U.S. pipe fabrication business are not core to long-term strategic objectives; it is divesting both.

McDermott is organized by area, function and product line. Its four geographical areas, each responsible for project delivery, are:
• North, Central and South America.
• Middle East and North Africa.
• Europe, Africa, Russia and Caspian.
• Asia-Pacific.

Its product lines, guided by long-term viability and business diversification strategy, are:
• Offshore and subsea (upstream).
• LNG.
• Storage.
• Pipe fabrication.
• Downstream.
• Power.

McDermott reported in February that all of its end markets are growing. While upstream and downstream businesses have historically run counter-cyclical to one another, both sectors have been trending upward. Across the board, energy demand is on the rise. This bodes well for 2019.

"Our revenue pipeline is robust, customer confidence is high, integration is nearly complete, our cost synergies are almost fully implemented and the processes for our planned business sales are proceeding well, Dickson said. "The industrial logic of combining the two companies is as sound as it ever was. Our enhanced offering of products and services has positioned us to take advantage of growth opportunities across all of our served markets," Dickson told analysts in February.

Dickson said he believes that the geographic orientation of McDermott's business units will continue to help it meet growth targets by ensuring that it maintains a strong presence and close customer ties in each region. He added: "The good news is that the energy infrastructure market is strong enough for us to grow profitably, while maintaining our bidding discipline.

"The LNG cycle is here and continuing. The petrochemical cycle is emerging and the offshore cycle appears to be shifting into high gear as illustrated by the 30-percent sequential quarter increase in our offshore bids, change in orders outstanding and targets as of the end of Q4," Dickson said. There are increased capital investment plans in the works by Saudi Aramco, Qatar Petroleum and other national oil companies that are buoying the offshore market.

"The pace of new orders has accelerated, as evidenced by the first quarter 2019 announcements to date of approximately US$5.5 billion of bookings, including an award from BP for the Cassia C offshore project, two awards from Saudi Aramco and the Golden Pass LNG project," Dickson said.

Future Outlook

"With the integration being largely complete, the management team is redirecting its undivided attention to the McDermott playbook to ensure that operating performance across the entire portfolio meet such standards of excellence and execution," Dickson said. He noted that the McDermott playbook includes identifying and stemming losses of problem projects, strengthening customer and partner relationships, maintaining a standardized industry-leading approach to project execution, applying discipline to bidding and risk management processes, rigorously controlling costs, and operating under one common culture.

"As we closed the book on 2018 where integration was the theme, 2019's focus is aimed at optimizing and executing the McDermott playbook to lead us to significant growth in 2020 and beyond," Dickson said.

Based in the U.S., Lori Musser is a veteran shipping industry writer.